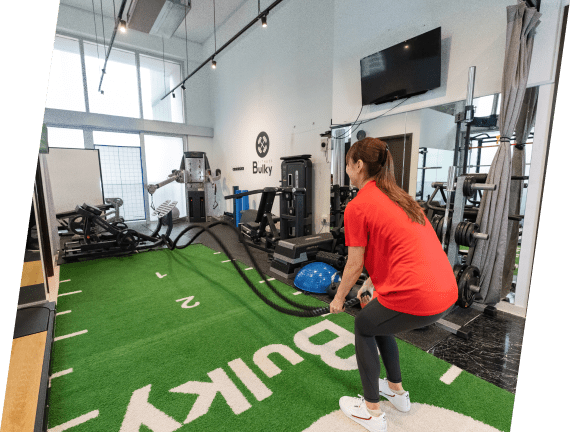 Through a personal interview, we will ask questions to form a comprehensive overview of your current situation. Questions can range from desired body improvements, lifestyle habits, health status, current medications to previous injuries. After forming a good understanding, it will inform other steps of the counselling process.
In this segment, we will assess your posture for any left & right asymmetries or any risk areas. Due to sedentary lifestyles, poor posture and hectic work schedules, many people have postural issues like forward neck, rounded shoulders and pelvic tilts. This will help our trainers in programming exercises to help fix your postural problems.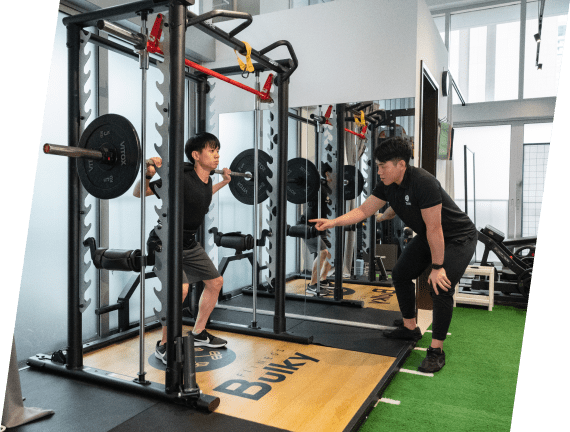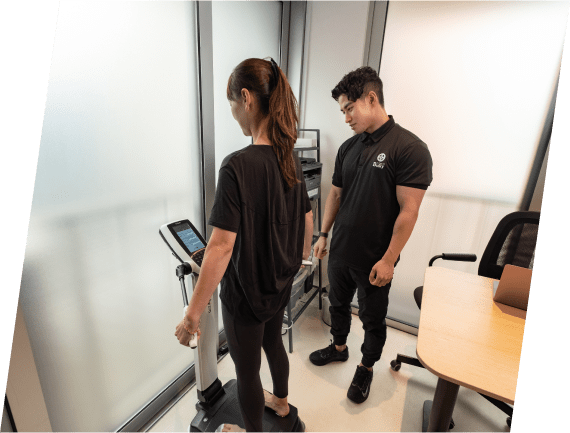 We will measure your body composition using our INBODY machine through bio-electrical impedance. After collecting the results, we will discuss the results such as your BMI, muscle and fat mass, and compare them to the population average so you can have a rough gauge of your current starting position. This will also serve as a starting point as weekly INBODY sessions will allow us to track your progress and make necessary adjustments.
Now that we have a complete picture of your situation, we will formulate a plan for you to achieve your goals. We will help create a sustainable program that consists of both a nutrition and exercise plan. We will decide on an appropriate exercise split, calorie count, and macronutrient split. For your timeline, we will set realistic goals and let you know what to expect in the coming weeks or months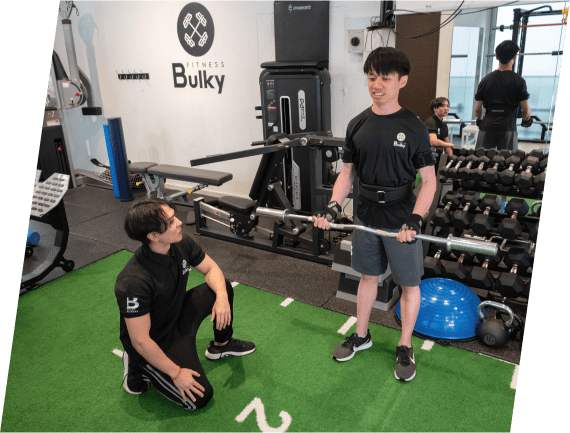 Here's an introduction to the Bulky Fitness training process! At BULKY, we tailor our workouts to the individual needs and fitness level of each customer. Even if you are new to muscle training, you can work on body building without any worries.
Receive your wear and drink at the reception desk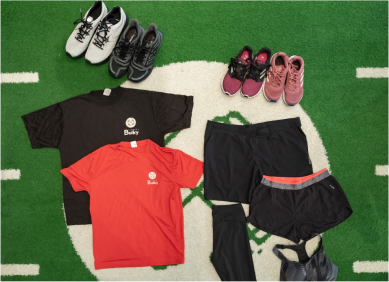 First, please come to the reception desk to receive your training drink and clothes. You will then move to the training room (green room or red room) with your trainer.
All trainers at Bulky Fitness are Japanese, so those who find it difficult to communicate in English when working out locally can train with confidence! 
Change into clothes and do preparatory exercises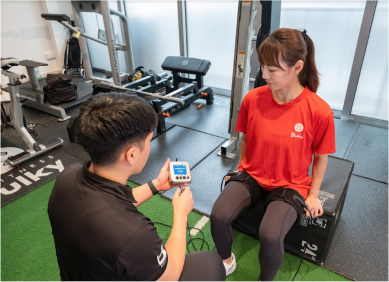 After moving to the training room, you will change into your clothes. Each person is provided with his/her own changing room, so you will have a completely private space.
Clothing can be rented free of charge, so you can come empty-handed on your way home from work. Once you have finished changing, we will start warming up, taking into account your physical condition on the day.
We will start with your level of fitness, so even if you have never done much exercise, we will slowly guide you from the beginning.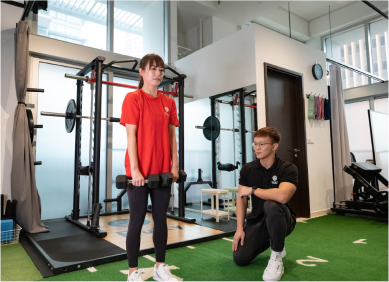 After warming up, we get right to training!
More than half of the clients who come to Bulky have "never trained with gym equipment before," but you will learn how to use and form properly.
Basically, training will be divided into targets such as "lower body," "chest," "shoulders," "back," "arms," "abdomen," and so on. We will build a menu that fits each client's individual needs and create a beautiful body while balancing the body.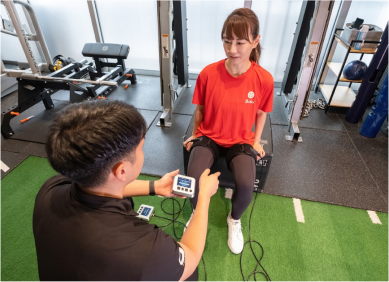 Training time varies depending on the plan, but after approximately 50 minutes of training, a cool-down session is held.
We do not just stretch, but also perform myofascial release and drills to improve posture.
We will carefully teach you methods that not only improve your appearance and injury prevention, but also improve your blood flow and other aspects of your health. 
Change of Clothes and Protein Delivery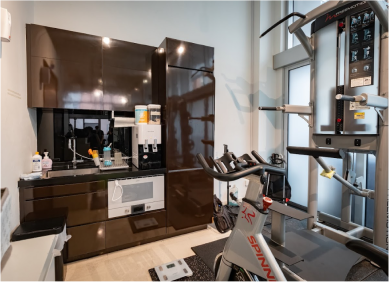 After the cool-down is over, you will change in the changing rooms. The changing rooms are equipped with showers, if you wish to use them.
When you are ready to go home, you will receive your protein. We have a wide variety of protein flavors available, so please let us know what you would like.
This is a rough outline of our training flow.